[AdSense-A]
Maithan is a marvellous tourist spot located at the intersection of river Damodar and Barakor, and in the border of the two states of West Bengal and Jharkhand. The small hills and patches of jungle, and the immense water body of 66 sq km adorns Maithan. The area is naturally decorated with a number of small islands decorate the place. Nature with its utmost generosity has furnished the place to its fullest.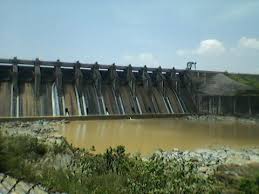 Places to see at Maithan: This colossal water body belonging to the Damodar Valley Corporation offers a huge array of places of attraction. However, prior permission is required to visit the Hydel Power Project. You can also visit the deer park and bird sanctuary, the two most notable sightseeing locations beside Hydel Power Plant. The temple of Kalyanashwari is also a must see.
Nearby attractions from Maithan: Those who want to explore further afield can visit the nearby small clusters of villages and Panchet Dam and Reservoir.
Things to do at Maithan: Boating on the lake water of Maithan while savouring the wonderful sight of migratory birds is truly an unforgettable experience. Picnics are also organized by many tourist groups in the small islands. You can also try your hand in angling in the lake water. If you intend to pass some quality leisure time with your friends or families, then seat beneath the trees and enjoy a nice tea break. Do not miss the majestic sight of Maithan in a moonlit night.
Best time to visit Maithan: Maithan is an ideal destination to enjoy your weekend holiday during the monsoon or in the winter.
How to go ?
The distance between Kolkata and Maithan is 226 km. So the best way of reaching the destination is by driving along the Durgapur Express way. You can also avail the train to Barakor and then cover the rest 8 km to Maithan by auto.
[AdSense-B]
Where to stay ?
There is a WBTDC tourist lodge at Maithon. For booking details you may contact: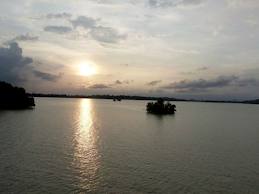 West Bengal Tourism Development Corporation Ltd.
3/2, B.B.D. Bag (East), Kolkata – 700 001
Phone : +91-(033)22436440, 22488271
Website: www.wbtourism.gov.in
There are also some private hotels at Maithon.  One option is:
Hotel Barsha: +01-033-2520036, 2520033, 9333234886, 9832130409
Website: www.hotelbarsha.com
Note : Phone numbers given above are according to the information available with us. If you find any contact number/s given above is/are incorrect or not in use, please let us know.
.
[AdSense-C]
http://tripsaround.in/wp-content/uploads/2014/06/Maithan.jpg
378
700
TripsAround .in
http://tripsaround.in/wp-content/uploads/2013/04/logo.gif
TripsAround .in
2014-06-24 12:55:43
2014-06-24 13:06:49
Maithan, South Bengal - A marvellous tourist spot located at the intersection of river Damodar and Barakor