[AdSense-A]
Rajgir is a 3000 year-old city still holding its tradition strongly. It is emboldened by hills from all sides. It seems after visiting the place as if history is still making its presence feel. It is here where Lord Buddha stayed and preached and even encouraged the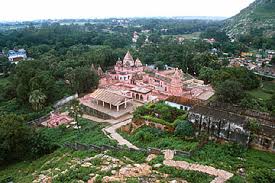 mighty king Bimbisara. Lord Mahavira also spent fourteen years of his life preaching in Rajgir. World famous travellers like Hiuen Tsang (650 BC) and Fa-Hein (400 BC) also made their visit in Rajgir and thoroughly recorded the daily life of the place along with its people. Rajgir is older than history even, the believers visit a dilapidated wrestling ring where the Pandava prince Bheema, is said to have fought and killed Jarasandha. The strange marks on the rock are found which are believed to be the chariot wheel marks of Lord Krishna. There is un-deciphered script on a rock face that is the code to open the store of gold of a mythical king as believed by the followers. The lakes hidden within hills, ropeways leading to peace pagodas on the hill tops, hot springs and horse cart rides make Rajgir a bag full of surprise gifts.
Places to see in Rajgir: The caves of Gridhakuta was the home to Lord Buddha for long three months and from this hilltop he preached some of the most precious sermons to his disciples. The Venuvan garden marks the site which King Bimbisara offered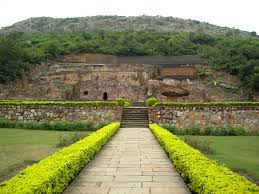 Lord Buddha to reside. A ropeway leads to the Vishwa  Shanti  Stupa, built by the Japanese on a hilltop to spread Buddha's message of peace. The Ghora Katora lake just 7 kms on the outskirts of Rajgir within the hills and forests is another great place to do some boating and wind up. Rajgir finds a very important place in the life of Lord Buddha and Mahavira. Here, you can still locate the dispensary of the royal physician Jivak where Lord Buddha was once brought to have his wounds treated. Then, there is the Jarasandh Ka Akhara where it is said that the Pandava prince fought against Jarasandh. The sulphur hot springs of Bramhakund, the mythical chariot wheel marks of Lord Krishna and the 40 kilometer long pre Mauryan Cyclopean Wall whose remains in few areas can still be traced supposed to have encircled ancient Rajgir. Various caves, temples and remains of ancient jails and fort walls dot Rajgir.
Nearby attractions from Rajgir: The most popular nearby destinations of Rajgir are Nalanda, Pawapuri and Bodhgaya.
Ruins of Nalanda University:
The remains of the 2500 year old university where Xuanzang (Hiuen Tsang) and others stayed as a student and developed his knowledge on Buddhism can still be found today. At its height, this residential university attracted 2000 teachers and 10000 students from Persia, Tibet, Greece, China and other countries. However, everything came to an end, when the invader Bakhtiyar Khilji beheaded thousands of monks and burnt the royal library for six months in 1193 AD. Today, you can take a tour of the ruins of this massive university complex and view the remains of the granaries, students' quarters, classrooms, monasteries, teachers' quarters, gardens, libraries and stupas. The newly built Xuanzang Memorial Hall is also a beautiful building.
Holy town of Pawapuri:
Located just 38 kilometers from Rajgir, Pawapuri is the holy site for Jains where Lord Mahavira, the last of the 24 Tirthankaras was cremated. It is said that the frenzy to collect his ashes by his followers resulted in the removal of so much soil that a lake was created. Presently, a beautiful Jalmandir (water temple) built in white marble stands hear within the lotus lake. There is another nearby site called Samosharan, where Lord Mahavira delivered his last teachings.
The peace pilgrimage of Bodhgaya:
This is the holiest place on earth for Buddhists from all over the world because it is here Lord Buddha attained enlightenment in 500 BC. After three days of meditation, Prince Siddhartha attained enlightenment and became Buddha under the Bodhi tree. The seat where he meditated under the Bodhi tree, the Bodhi tree itself (this is the 5th generation of the original tree), and all the spots where he meditated during the seven days after his enlightenment are marked within the Mahabodhi Temple Complex. The primary attraction of Bodhgaya is the Mahabodhi Temple Complex probably built by King Ashoka in 250 BC. The temple is now a UNESCO World Heritage Site.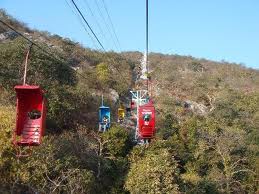 Things to do in Rajgir: While going to Nalanda from Rajgir, you can stop at Silao to enjoy some local snack called Khaja. You can take the local sightseeing trip in a horse cart too. You can also do boating at Ghora Katora Lake, take the chair lift ropeway to the Peace Pagoda and enjoy a hot bath at Bramhakund Hot springs. As Rajgir is surrounded by hills on all sides so a short trek to any temple located on a hilltop is really enjoyable.
Best time to visit Rajgir: You can visit Rajgir anytime of the year but the summer months of May and June are a bit scorching. Winters and monsoons are great for visiting Rajgir.
How to go ?
Rajgir rail is well connected from all parts of the country. You can also get down at Bakhtiyarpur Station and then take a car to Rajgir (55 kilometers). The buses are available from Patna(110 km), Gaya(28km), Pawanpuri(38 km), Bihar Sheriff(25km), Nalanda(12km) to Rajgir. Rajgir is also well connected from Gaya Airport (78 kms) and Patna Airport (109 kilometers).
[AdSense-B]
Where to stay ?
Private accommodation facilities in every budget are available in Rajgir. The hotels are well facilitated and hotel menu comprises veg and non-veg items. There are hotels suitable for every budget. Here are some of them:
Siddharth Hotel :  +91-9199017971  Website: www.siddharthrajgir.com
Hotel Vijay Niketan: +91 9031 507 047, +91 9835 620 220  Website: www.hotelvijayniketan.com
Note : Phone numbers given above are according to the information available with us. If you find any contact number/s given above is/are incorrect or not in use, please let us know.
[AdSense-C]
http://tripsaround.in/wp-content/uploads/2014/04/Rajgir.jpg
320
700
TripsAround .in
http://tripsaround.in/wp-content/uploads/2013/04/logo.gif
TripsAround .in
2014-04-10 22:22:36
2014-05-14 17:27:03
Rajgir, Bihar - A 3000 year-old city still holding its tradition strongly