[AdSense-A]
Adjacent to Chandaka-Dampara Wildlife Sanctuary and shrouded by natural forest Nandankanan lies in the vicinity of Kanjia lake. It covers a portion of Krishnanagar and Jujhagarh Demarcated Protected Forests (DPF) and is close to Baranga Railway station on Howrah-Chennai route.
The very name of "Nandankanan", in mythology, means the ecstatic but imaginary beauty of the heavenly garden. Enjoy the panoramic views of nature and appreciate the glamour that exists in the external morphology of plants and animals.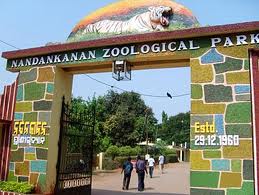 Places to see at Nandankanan: Nandankanan is a renowned zoo. The zoo is enriched with 101 enclosures with 202 sub-enclosures at Nandankanan. It has the significance of having both the cages and open moat enclosures. There are 54 cages and 47 open moated enclosures housing all the captive animals of Nandankanan. It has the glory of having 126 species of animals which includes 40 spp. mammals, 56 spp. birds and 24 spp. reptiles. Nandankanan has a large number of animal collections. More than 1580 no animals, including 634 mammals, 812 birds and 134 reptiles is residing there. There are Eighty eight (88) species (indigenous) along with 32 exotic species of animals adding to its glorious collection. The animal collection of this Wild Life Sanctuary includes 15 spp of endangered mammals, -6 spp of endangered birds and 10 spp of endangered reptiles.
Nandankanan is the only zoo in India that has the Patas monkey (Erythrocebus patas), Eastern Rosella (Platycercus eximus) and Open-billed Stork (Anastomus oscitans). Apart from it, the zoo also has glory of being among the 2 zoos in India having Orang-Utan (others in Kanpur Zoological Park, Uttar Pradesh), Indian Pangolin (others in Jhargram Zoo, West Bengal), Spotted Munia (Others in Sayajibaug Zoo, Gujurat) and Burmese Python (others in CulcattaSnakePark, West Bengal). It is among the three zoos of India having Green-winged Macaws, Cinereous Vulture and Nicobar Pigeon.
Things to do at Nandankanan: Exploring the large area of the zoo is the only thing to be done here and that will not make you bored is for sure.
The zoo is famous for its white tiger populations of white tigers, which it claims to, have produced.
Birth of white tiger from normal coloured tigers has given a special place to Nandankanan over the world as one of the major host zoo for the white tigers.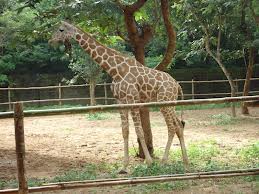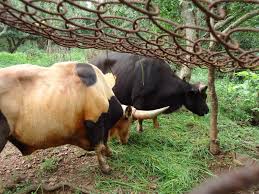 Nandankanan has created its unique place for successful captive breeding of endangered Gharials in 1980. The other breeding species of Nandankanan includes Indian pangolin (1971), Mouse deer (1972), Malayan Giant squirrel (1974), Sloth bear (1978), Mugger (1982), Himalayan Black bear (1982), Lion-tailed Macaque (1983), Brow-antlered deer (1984), Salt water crocodile (1985), Indian porcupine (1986), White necked stork (1986), Caiman crocodile (1990), Water monitor lizard (1996), Swamp deer (1998), Chimpanzee (1999), Grey heron (2000) and Siamese crocodile (2010), ratel 2012 and many free living animals including Open billed storks.
Nearby attractions at Nandankanan: The zoo itself is the attraction here, wandering which you will be entertained thoroughly. The zoo contains aquaria, a reptile park and an orchid house which are worth visiting.
Aquaria:
The zoo also has 34 aquaria housing a large variety of fresh water fish.
Reptile Park:
There is also a large reptile park containing numerous species of crocodiles, lizards, turtles, and snakes. It has a cave like entrance and is guarded by a large sized Tyrannosaurus rex.
Orchid house:
The zoo has the largest orchid house in Orissa that spread over 5,000 sq.ft. There are 130 species of orchids in Orissa that has been found in Orissa.
The tourists can also enjoy the rides of ropeway, toy train and boating in Nandankanan.
Best time to visit Nandankanan: This place is accessible for the tourist throughout the year.
How to go ?
Nandankanan is just 18 km by road from the capital city of Bhubaneshwar which is easily accessible by car or bus. It is one of the sight scene spot from Puri and is 75 km from this esteemed religious place.
[AdSense-B]
Where to stay ?
Nandankanan is ideal for a day trip visit as there are no such accommodation facilities near the spot. You can stay at Bhubaneshwar or Puri having both luxurious and budget hotels. Some options are:
Hotel Excellency: (+91) 674 – 250 1220
Hotel Grand Central: (+91) 674 – 2313411 to 414
Hotel Sheetal: (+91) 674 – 25535165 , 25535267 , 25535168 , 25535149
Note : Phone numbers given above are according to the information available with us. If you find any contact number/s given above is/are incorrect or not in use, please let us know.
.
[AdSense-C]
http://tripsaround.in/wp-content/uploads/2014/05/nandankanan.jpg
320
700
TripsAround .in
http://tripsaround.in/wp-content/uploads/2013/04/logo.gif
TripsAround .in
2014-05-23 10:53:12
2014-06-26 23:17:10
Nandankanan Zoo, Odisha - Adjacent to Chandaka-Dampara Wildlife Sanctuary and shrouded by natural forest