[AdSense-A]
The huge water body of Mayurakshi River and its colossal dam makes Massanjore a perfect tourist destination, for a weekend trip. The place really has an unpolluted environment that having a good effect on the health of the tourists.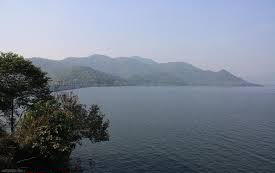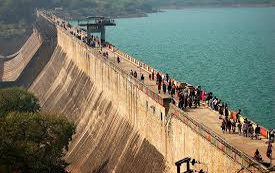 Places to see at Massanjore: The biggest attraction of Massanjore is the Massanjore Dam that was built in 1955 with assistance from Government of Canada. The dam is standing with a height of 155 ft and a length of 2170 ft. Besides, the surrounding forest areas and hills offer some great views of nature at its best.
Nearby attractions from Massanjore: Try to make a visit to Bakreshwar, highly famed for hot spring, which is easily accessible from Shiuri by road.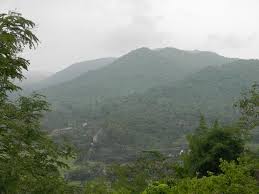 Things to do at Massanjore: The main attraction of the region is the huge dam built on the Mayurakshi River. Explore the exquisite natural surrounding of Massanjore by enjoying a leisurely walk throughout the region. You can also visit the nearby picturesque villages inhabited by the tribals. Plus, the boundary of Jharkhand is also not very far from Massanjore.
Best time to visit Massanjore: Massanjore attracts tourists all through the year.
How to go ?
It is about 31 km from Dumka in Jharkhand and is about 35 km from Siuri in West Bengal. You have to reach either of the two spots to reach Massanjore
It is on the Siuri-Dumka road. Buses ply on this road.
[AdSense-B]
Where to stay ?
The best accommodation facilities in Massanjore are offered by the government-organized guesthouse. Beside this, you will also find a number of hotels in the area. Dining facilities are available in most of the guesthouse and hotels. Some options are:
Youth Hostel :  (033) 22840626
Mayurakshi Bhavan :  (03462) 255229, Ph: (033) 23212259/5206
Note : Phone numbers given above are according to the information available with us. If you find any contact number/s given above is/are incorrect or not in use, please let us know.
[AdSense-C]
http://tripsaround.in/wp-content/uploads/2014/04/Massanjore.jpg
424
700
TripsAround .in
http://tripsaround.in/wp-content/uploads/2013/04/logo.gif
TripsAround .in
2014-04-09 13:10:27
2014-05-15 12:13:40
Massanjore, Bihar - The huge water body of Mayurakshi River