[AdSense-A]
Garpanchakat or Garpanchakot is a nature's wonderland and an ideal tourist spot to enjoy a perfect weekend holiday that rests amidst the splendid woodland and hills. The location of the place is its main attraction that is easily accessible by car and rail. It also facilitates all modern requirements.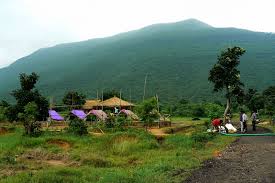 Places to see at Garpanchakot: This place features a number of sites with historical values that are worth visiting. You can visit the remains of ancient palaces of kings, who used to rule the region. The site also houses the Temple of Pancharatna, the very name from which the name of the place has been derived. Lake of Murarodi also offers some spectacular views of the surrounding.
Nearby attractions from Garpanchakat: The Panchet Dam which is some 5 kms from the place is the biggest nearby attractions. Panchet Dam offers great opportunities for bird watching.
Things to do at Garpanchakat: If you are not much of an outdoor person, spend your day just sitting in the forest bungalows, enjoying the scenic natural beauty of the surrounding. You can also go for bird-watching at the Panchet Dam.
Best time to visit Garpanchakat: You can visit the place any time of the year. However, rainy season makes is lush green.
[AdSense-B]
How to go ?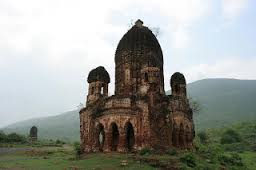 If you are travelling by train, get down at the stations of Barakor or Asansol and take a trekker to cover an hour long path to reach Garpanchakat. You can also take the car route by driving along the National Highway 2. After crossing Asansol, turn left and take the road leading to Raghunathpur. After reaching the Satbari stop, your destination is few kilometers away by the village path.
Where to stay ?
Garpanchakat has accommodation developed by West Bengal Tourism. For booking details you may contact:
West Bengal Forest Development Corporation Limited
Address: 6A, Raja Subodh Mullick Square, 7th – Floor, Kolkata-700013
Ph No. : +91-033-2237-0060/ 2237-0061/ 2225-8549
Website: www.wbfdc.com
There is also a private accommodation.
Palash Bithi Lodge: +91-8001702087, 9932610350
Note : Phone numbers given above are according to the information available with us. If you find any contact number/s given above is/are incorrect or not in use, please let us know.
.
[AdSense-C]
http://tripsaround.in/wp-content/uploads/2014/05/Garpanchakat.jpg
525
700
TripsAround .in
http://tripsaround.in/wp-content/uploads/2013/04/logo.gif
TripsAround .in
2014-06-18 20:10:00
2014-06-18 20:10:00
Garpanchakat, South Bengal - A nature's wonderland that rests amidst the splendid woodland and hills