[AdSense-A]
Galudi is one of the Bengali's favourite weekend destinations. This place is ideal for rejuvenating your senses. Galudi has really become densely populated now and the place has eternal attraction. The atmosphere of this place is like medicine for people suffering from indigestion. The cool breeze of the Rocky hills is really soothing and refreshing.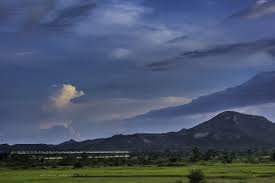 Places to see at Galudi: The prime attractions of the place are Galudi dam, the rocky hills, Shalpial forest and landscape surrounding River Subarnarekha.
Nearby attractions from Galudi: The places you can visit from Galudi are Ghatshila, Panchapandav Mountain, Burudi Lake, Temple of Rukminidevi, Dharagiri Falls, and the night view of the point where the river meets the sea.
Things to do at Galudi: Travelling the nearest tourist spots and taking walks near the waters of Galudi are the best things to do here. You can even take ample rest in the calm atmosphere of Galudi.
Best time to visit Galudi: Autumn is a lovely time to visit Galudi, due to the cool breeze, which will make you shiver. Though strong chilly winds play a major role in Galudi, winter is also a nice time to visit.
How to go ?
You can travel on road from Kolkata by taking the Bombay Road (NH-6) you have to cross Kharagpur, Balibhasha, Chichira and Baheragora and then you need to take NH-33. After travelling for 5hrs and 30 mins on the National Highway, you can reach Ghatshila and then arrive at Galudi. You can also take the morning Ishpat Express from Howrah and reach Ghatshila after a 3 hrs 20 mins journey. From here you can hire a car or auto-rickshaw and travel 11 km to reach Galudi.
[AdSense-B]
Where to stay ?
Many resorts and hotels are available on the way to Galudi and Ghatshila. Dining facilities are also available in these hotels and resorts of Galudi.
Galudih Resort is an option. For booking details you may contact: 09570200268 , 09199868541.
Website: www.galudihresort.com
Note : Phone numbers given above are according to the information available with us. If you find any contact number/s given above is/are incorrect or not in use, please let us know.
[AdSense-C]
http://tripsaround.in/wp-content/uploads/2014/04/Galudih.jpg
401
700
TripsAround .in
http://tripsaround.in/wp-content/uploads/2013/04/logo.gif
TripsAround .in
2014-04-06 18:09:33
2014-05-15 12:26:25
Galudih, Jharkhand - An ideal place for rejuvenating your senses