[AdSense-A]
A destination that makes hectic urban life seem irrelevant; a location in the lap of nature with mountains, forests, and streams. That's Buxa for you. With its scenic charm and a rich bio-diversity, Buxa in north Bengal's Jalpaiguri district is famous for its tiger reserve, the only one in the whole of the Kanchenjunga circuit.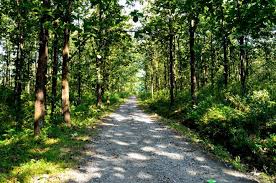 Take a train to New Alipurduar station from Sealdah and hire a car from there to reach Santrabari. A 5km trek will take you to the first village on the hills, Buxa Sadar Bazar. It is a small village of 25 families with no electricity and poor cellular network, which means complete freedom from phone calls and a chance to absorb the beauty of the place.
Indrashankar Thapa's guesthouse — Rover's Inn — is the only tourist accommodation in the village.
The weather is chilly but the wooden houses will keep you warm. The food available there are basic foods. They also serve a "special chicken thukpa". The friendly villagers will offer you a special kind of tea known as the pepper-tea, a refreshing potion to soothe your nerves.
The entire Buxa range is tailor-made for trekking. The place is a bird watcher's delight. Trans-Himalayan migratory goosander, the beautiful ibis bill, fork-tails, varieties of red-stars, wagtails and great pied hornbills abound in the area. Migratory birds such as common teal, gargani teal, large whistling teal and white-eyed pochard visit the Narathali Lake. One of the rarest birds of India, the black-necked crane, can be sighted in Buxa in early winter.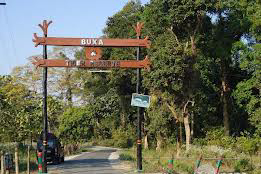 An hour's trek along the winding roads by a rippling stream will take you to Buxa Duar and Buxa Tiger Reserve. The forest was declared a tiger reserve in 1983 and it received the National Park status in 1992. Covering around 700sq km, the park boasts of elephants, bisons, leopards, tigers and deer. But you have to be lucky to sight a leopard or tiger. Elephants and bisons are, however, visible to the keen eye.
Accommodation is available at the Buxa forest bungalow. The 13km stretch from Buxa Duar to Jayanti is a popular trekking route. The Buxa Fort in Buxa Duar, located at an altitude of 2,600ft, was established as a cantonment by the East India Company in 1873, and was used as a deportation camp for political prisoners. The uneven roads, mountain peak views, low clouds add to the trekking experience.
From Buxa Duar, there are two trek routes. One route leads to Lalbangla, Tashigaon and Chuna Bhati. At Tashigaon and Chuna Bhati there are monasteries or gumphas atop the hills. The trek is tedious but once you reach the peak, the sight of the Rydak river from between the mountain peaks of Tashigaon till Lepcha Kha — is a treat for the eyes. Don't forget to pack your lunch and water bottle since there are no food shops in the one-and-a-half-hour trek from Buxa Fort till Tashigaon.
From Tashigaon, you can take the core forest route to reach Lepcha Kha, around an hour's trek down the forest. Accommodation is available here. On the way to Lepcha Kha, one needs to make an entry in the BSF register. On your way back to Buxa Fort and then to Sadar Bazar, do carry a torch, as it might get dark.
A peaceful retreat nestled in the foothills of the mighty Himalayas; Buxa remains as one of the favourite tourist destination till date.
How to go ?
Take a train from Kolkata to reach New Alipurduar via New Jalpaiguri. From New Alipurduar, hire a cab (Rs 450 – Rs 600) to reach Santrabari and then trek your way to Sadar Bazar.
[AdSense-B]
Where to stay ?
At Sadar Bazar, Rover's Inn is the only option. For photographers, charged spare batteries would come handy, as the village does not have electricity.
For bookings, contact :
Rover's Inn
Phone : 9434014233 – 9434754349 – 9734903177 – 9734172815
Website : www.roversinnjayanti.com
Email : contact@roversinnjayanti.com
Note : Phone numbers given above are according to the information available with us. If you find any contact number/s given above is/are incorrect or not in use, please let us know.
[AdSense-C]
http://tripsaround.in/wp-content/uploads/2014/03/Buxa-tiger-reserve-2.jpg
436
750
TripsAround .in
http://tripsaround.in/wp-content/uploads/2013/04/logo.gif
TripsAround .in
2014-03-10 08:48:19
2014-05-16 16:22:21
Buxa, in North Bengal's Jalpaiguri district