[AdSense-A]
Located at a distance of 170 kms from Ranchi, Betla region is shrouded by lush green forests, hills, valleys and waterfalls. It is a tranquil tribal village located in the Palamau District of Jharkhand bordering the jungle. The mesmerizing beauty of the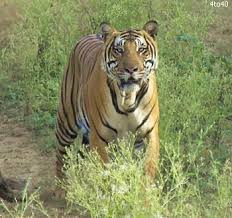 destination, famous for towering Sal trees, bamboo groves and Betla Tiger Reserve will cast a magic spell on you. Belta, the most ancient forest areas in India spans over 226 sq. km. stretching from Kechki till Neterhat. The forest is an abode to 970 species of plants, 174 species of birds and several other species of reptiles and animals including tigers. The elephant safari or guided jeep safari organized in the Belta National Park to spot wildlife and birds is truly exciting. There are five watchtowers in the sanctuary, which offer unobstructed views of animals. Nearby Daltonganj, Lodh Falls and the ruins of Betla Fort are few other things.
Places to see at Betla: Betla is well known for its wildlife reserves. You will be truly overwhelmed by visiting the famous Betla National Park, situated on the Ranchi-Daltonganj Main Road. The park boasting an exotic collection of flora and fauna spans an area of around 1026 sq. km. It is regarded as one of the first National Parks across India, which later became a tiger reserve under Project Tiger. Basically, Betla National Park was an extension of the Hazaribagh National Park during 1960s, which was later developed under Project Tiger as one of the prime Tiger Reserves of India. Palamau Tiger Reserve, which is an integral part of the Betla National Park, was also developed under this project.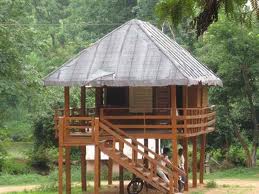 This reserve is a safe haven of around 45 tigers, along with other animals like wild dogs, horned antelope and jungle cats. Moreover, since 1989, Betla National Park also incorporates around 63 sq. km of the Mahuadar Wolf sanctuary. This national park is well accessible through Belta Village. You can savour the splendour of the wilderness by availing the jungle safari or jeep safari, organized by the local forest authorities at this national park. The northern part of the Betla village is flanked by the Koel River and its tributaries. The ruins of Betla Fort located within the Betla National Park are another great destination. It is one of the early forts ruled by the Chero kings.
Nearby attractions around Betla:  Want to explore further afield, then you must make a visit to the confluence of Koel and Orga rivers, popularly called Kechko Sangam, that is 18 km from Daltonganj. Nearby Daltonganj, there is a place called Barwadih, which houses an age-old temple of Shiva. You can also visit the Suga Bandh or Dam, located at a distance of 60 km, featuring an attractive reservoir. The breathtaking views of the famous Lodh Falls and Mirchaiya falls are truly enchanting. The picturesque green surroundings of the waterfalls are ideal for a day's excursion. Another sought-after destination around Betla is the Talah Hot Water Spring, renowned for its remedial properties.
Things to do at Betla: The elephant safari or guided jeep safari organized in the Betla National Park to spot wildlife and birds is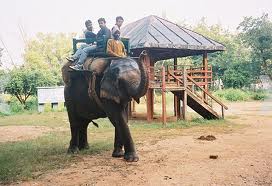 truly exciting. There are five watchtowers in the sanctuary, which offer unobstructed views of animals. The ruins of the ancient Betla Fort built in the 16th century by the Chero rulers are worth exploring. You will truly admire the converging point of River Koel and River Orga, popularly called Kechko Sangam. The place is ideal for organizing picnic. You can also indulge in swimming and boating here. The enchanting surrounding of Lodh Falls and Mirchaiya Falls are also perfect for a day's excursion.
Best time to visit Betla: The ideal time to visit Betla for exploring the Betla Tiger Reserve is between October and April. The weather also remains pleasant from November through March. However, it is better to avoid the rainy season, which stretches from June to September. The most popular time to make a trip to Betla is during the months of October and November.
How to go ?
There are several options to reach Betla. The nearest airport of Betla is located at Ranchi, which is facilitated by frequent flights from Kolkata. You can avail taxis from the airport to reach Betla. Bus services are also available from the town of Barwadih to Betla National Park. However, you can also travel to the destination by train. The nearest railhead is located at Barwadih. The other alternative is the Ranchi railway Station.
[AdSense-B]
Where to stay ?
There are several rest houses and hotels available including the Government Forest Bungalows. For booking details you may contact:
Betla Tiger Project Bungalow, Forest Rest House
Phone: 06567-222650
Some other options are:
Van Vihar tourist complex ( Jharkhand Tourism Hotel )
Phone: 06567-226513
Hotel Naihar ( Betla National Park )
Phone: 06567-286505
Note : Phone numbers given above are according to the information available with us. If you find any contact number/s given above is/are incorrect or not in use, please let us know.
[AdSense-C]
http://tripsaround.in/wp-content/uploads/2014/04/Betla_national_forest.jpg
525
700
TripsAround .in
http://tripsaround.in/wp-content/uploads/2013/04/logo.gif
TripsAround .in
2014-04-07 15:01:28
2014-05-15 12:16:58
Betla, Jharkhand - Shrouded by lush green forests, hills, valleys & waterfalls