[AdSense-A]
Barkul is nestled between hills on one side and the second largest lagoon in the world, Lake Chilika, on the other. Needless to say the main attraction is the grand lagoon and its picturesque surroundings.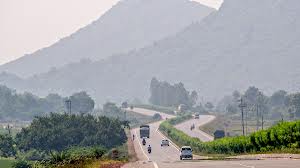 The weekend retreat is about 100km from the Orissa capital, Bhubaneswar. Winter is the best time to visit, when the lake becomes the site of one of the largest assembly of migratory birds in the country. Birds from as far as the Caspian Sea, Lake Baikal, Aral Sea and other remote parts of Russia, the Kirghiz steppes of Mongolia, central and southeast Asia, Ladakh and the Himalayas come here.
The view of the lake, dotted with colourful fishing boats against the backdrop of the Eastern Ghats is a shutterbug's fantasy. A boat ride is one of the best ways to enjoy a visit to the Chilika. Sunsets are especially memorable. A water sports complex has been developed at the local OTDC Panthanivas. We can enjoy a lazy paddleboat ride inside an enclosure or venture into the main lake in a motorboat.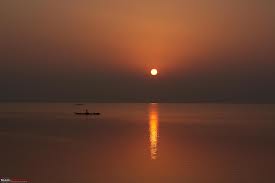 The more adventurous ones can enjoy the rides like water scooters and speedboats. A half-an-hour boat ride in the Chilka would cost around Rs 500. The scenery is matched by the variety of seafood on offer at resorts and eateries.  If one stays for more than a day, then places like Rambha is worth visiting. Barkul is close to the sea and some of the best beaches in this region, like the Rushikulya beach, are less than an hour away. The Rushikulya beach is famous for Olive Ridley turtles. During nesting time (around February), hundreds of the turtles can be seen on the beach. They lay eggs and return to the sea. The beach is studded with thousands of baby Olive Ridley turtles once the eggs start to hatch.
How to go ?
We have to reach Balugaon by train and hire a car or autorickshaw to Barkul, about 8km away. Or we can catch a flight to Bhubaneswar. Barkul is 100km down NH5 from there.
[AdSense-B]
Where to stay ?
There is an OTDC Panthanivas or several smaller lodges. To book rooms online booking can be made from www.otdc.in
[AdSense-C]
http://tripsaround.in/wp-content/uploads/2014/02/Barkul-Odisha.jpg
454
799
TripsAround .in
http://tripsaround.in/wp-content/uploads/2013/04/logo.gif
TripsAround .in
2014-03-10 16:19:18
2014-05-16 10:29:25
Barkul, in Odisha, nestled between hills and Lake Chilika