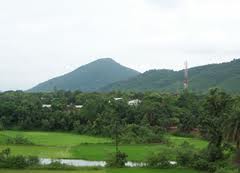 Ashanboni is just 17 km from Jamshedhpur at the foot of Dolma Hills. It is like a halting town. This quaint destination is surrounded by green mountains, hills, rivers and streams which are the tourist attraction. The spectacular natural beauty of the location is breath-taking. Dalma Hill which is just 9 kms away is also worth visiting. From Ashaboni, Ranchi is around 120 kms.
Places to see at Ashanboni: Ashaboni is admired for a number of sightseeing destinations like the Chandil Dam, Dolma Wildlife Sanctuary, Jayda Temple and the Sai Baba Temple.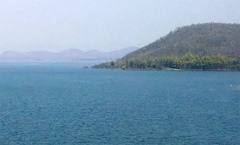 The Chandil Dam boasting a colossal height of 220 meter is built on River Subarnarekha. The location is also ideal for boating. The Karkori River, which originates from the Hundru falls blend with the Swarnarekha River at Chandil. The ideal time for visiting the place is November to February. The dam featuring a huge water reservoir is a nice place to spend a winter afternoon enjoying boating.
You can also visit the museum located near the Chandil Dam. The museum showcases some valuable collections of 200 years old scripts, inscribed on rocks. A visit to the open air Sheesh Mahal Auditorium near the Chandil Dam should also be a part of your itinerary.
You can also organize a day trip to the Dolma Wild Life Sanctuary from Ashanboni. The sanctuary is famous as the refuge of Deer and Elephants. However, you need to acquire an entry permit to Dolma Sanctuary from the checkpost by paying a minimum Entry fee. Another popular attraction is the nearby Sai Baba Temple. This renowned religious temple of Sai Baba stands for universal brotherhood, peace and unity. The nearby Jayda Temple dedicated to Lord Shiva is another popular attraction nearby. A huge fair is held every year at the site on the eve of Makar Sankranti.
Nearby attractions at Ashanboni: If you want to explore further, you can take a tour to Ranchi, the capital city of Jharkhand located around 130 km from Ashanboni. Visit the Dassam Falls across the Kanchi River, located some 80 km from Ashanboni and it takes around 1.5 hrs to reach the destination. Other notable nearby attractions are Jubilee Park, Dimna Lake and TISCO complexes.
Things to do at Ashanboni: You can enjoy a nature walk, while savouring the breathtaking natural beauty of the destination, enjoy boating in Chandil Dam Lake and take a nature walk in forests of Dolma Hills.
Best time to visit Ashanboni: Though you can visit Ashanboni any time of the year, the best time to visit is from November to February.
How to go ?
The nearest railway station of Ashaboni is located at Tatanagar, just 17 kms away. Moreover, Ashanboni is also connected with Ranchi, Jamshedpur and West Bengal by NH 32 and NH 33.
[AdSense-B]
Where to stay ?
Decent accommodations are provided by a number of private resorts located in Ashanboni. Dining facilities are also offered by these resorts. Some options are:
Hill View Resort:  9831095234
Tenth Mile Stone Resort:  9830203973
Note : Phone numbers given above are according to the information available with us. If you find any contact number/s given above is/are incorrect or not in use, please let us know.
[AdSense-C]
http://tripsaround.in/wp-content/uploads/2014/04/Ashanboni.jpg
381
700
TripsAround .in
http://tripsaround.in/wp-content/uploads/2013/04/logo.gif
TripsAround .in
2014-04-09 13:46:54
2014-05-15 12:07:31
Ashanboni, Jharkhand - Surrounded by green mountains, hills, rivers and streams